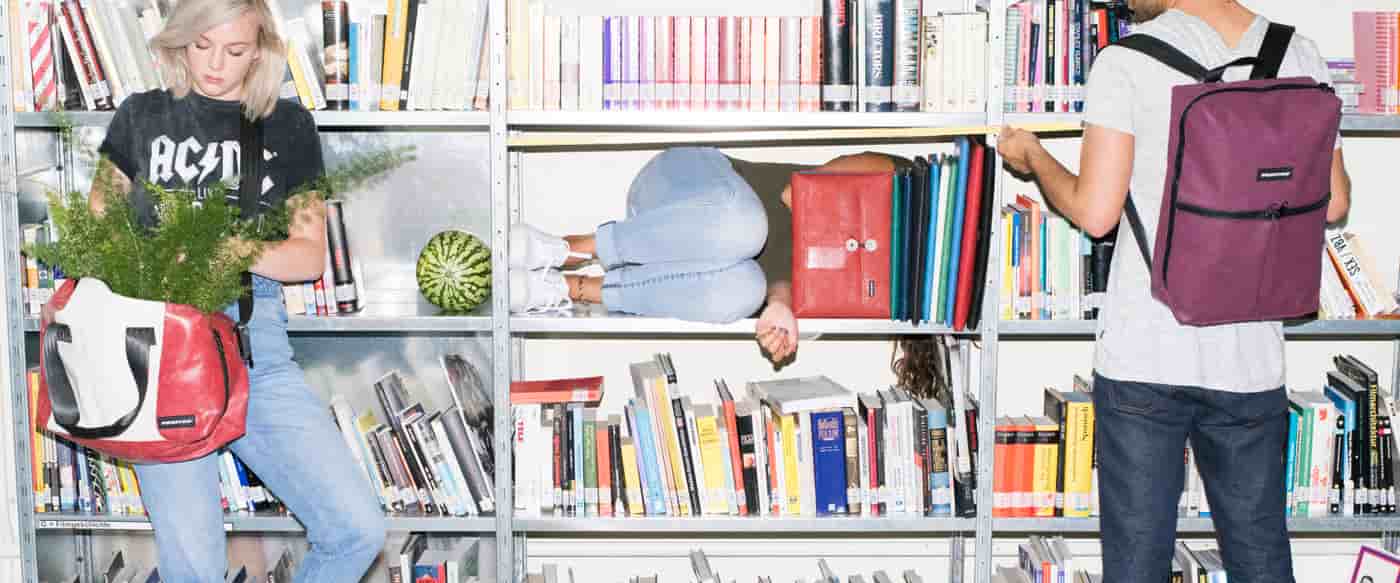 Students know what it's like to be at the bottom of the food chain – temporarily. That's why many revolutionary ideas are born in schools and on campuses. The journey from reject to subject reminds us of our own FREITAG garage history and tarp cycle. So we're offering students a special deal:
get the FREITAG bags that are most popular among students at start-up prices. Use the money you save to start your own thing!
Register to see your start-up prices or go offline and visit one of our selected student F-Dealers or F-Stores.
Student deal available from September 1 to October 31, 2017.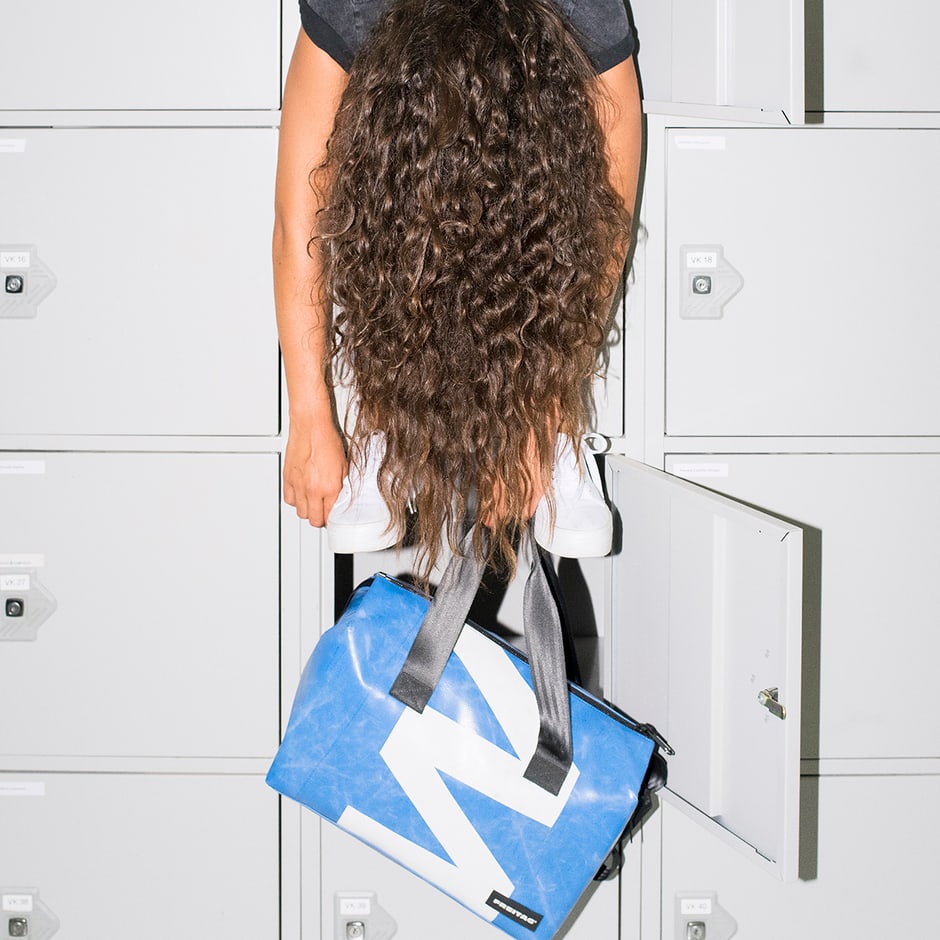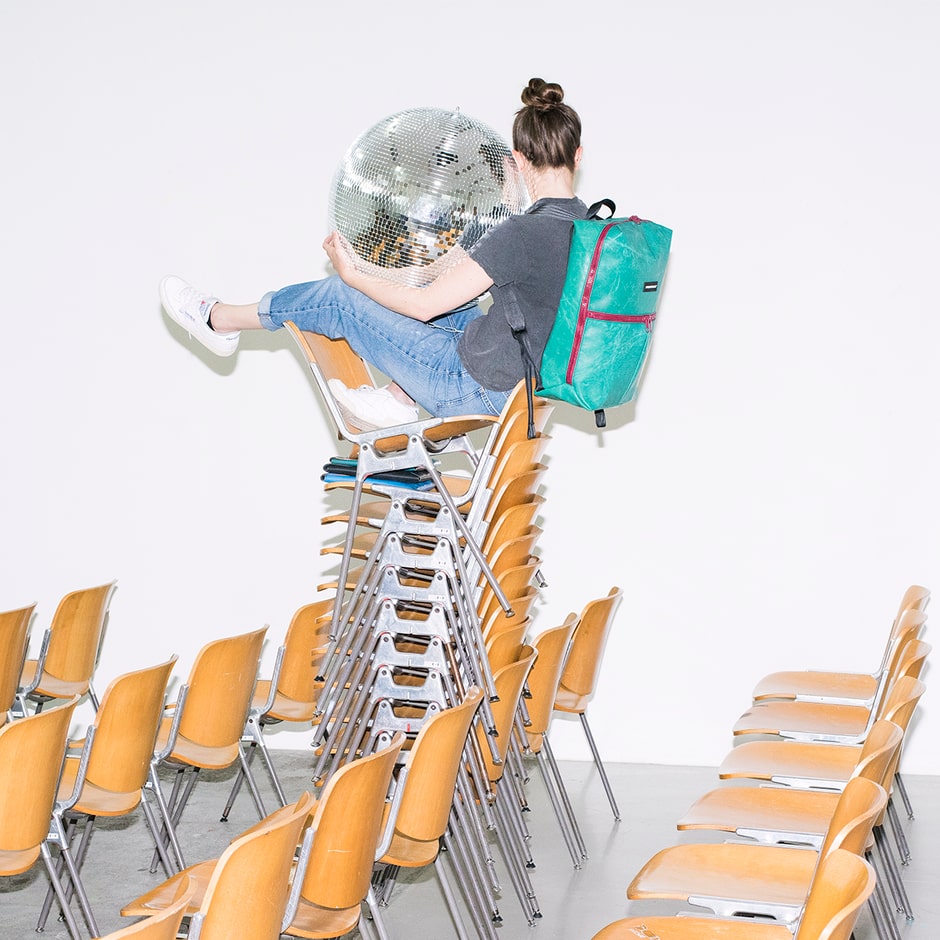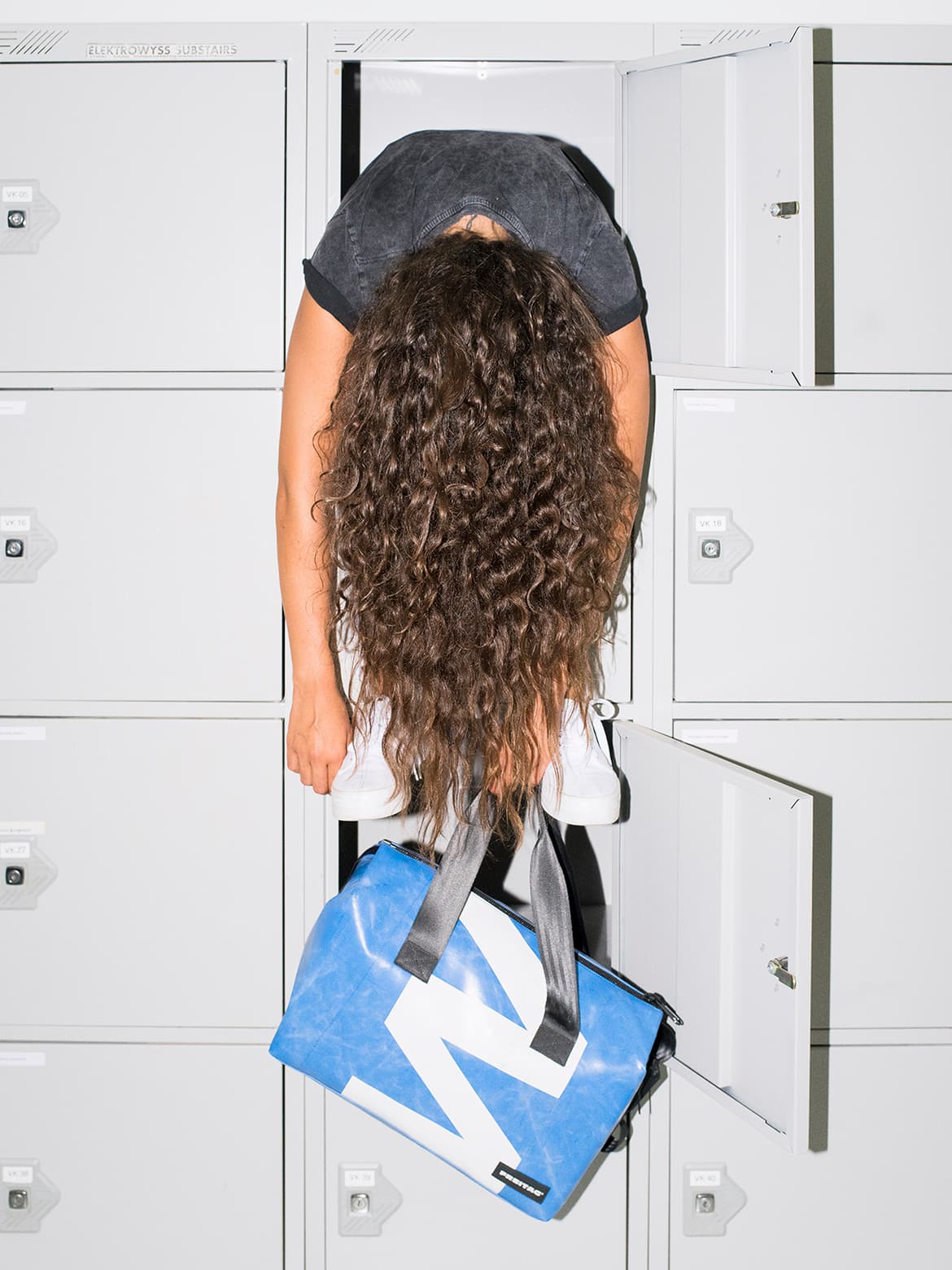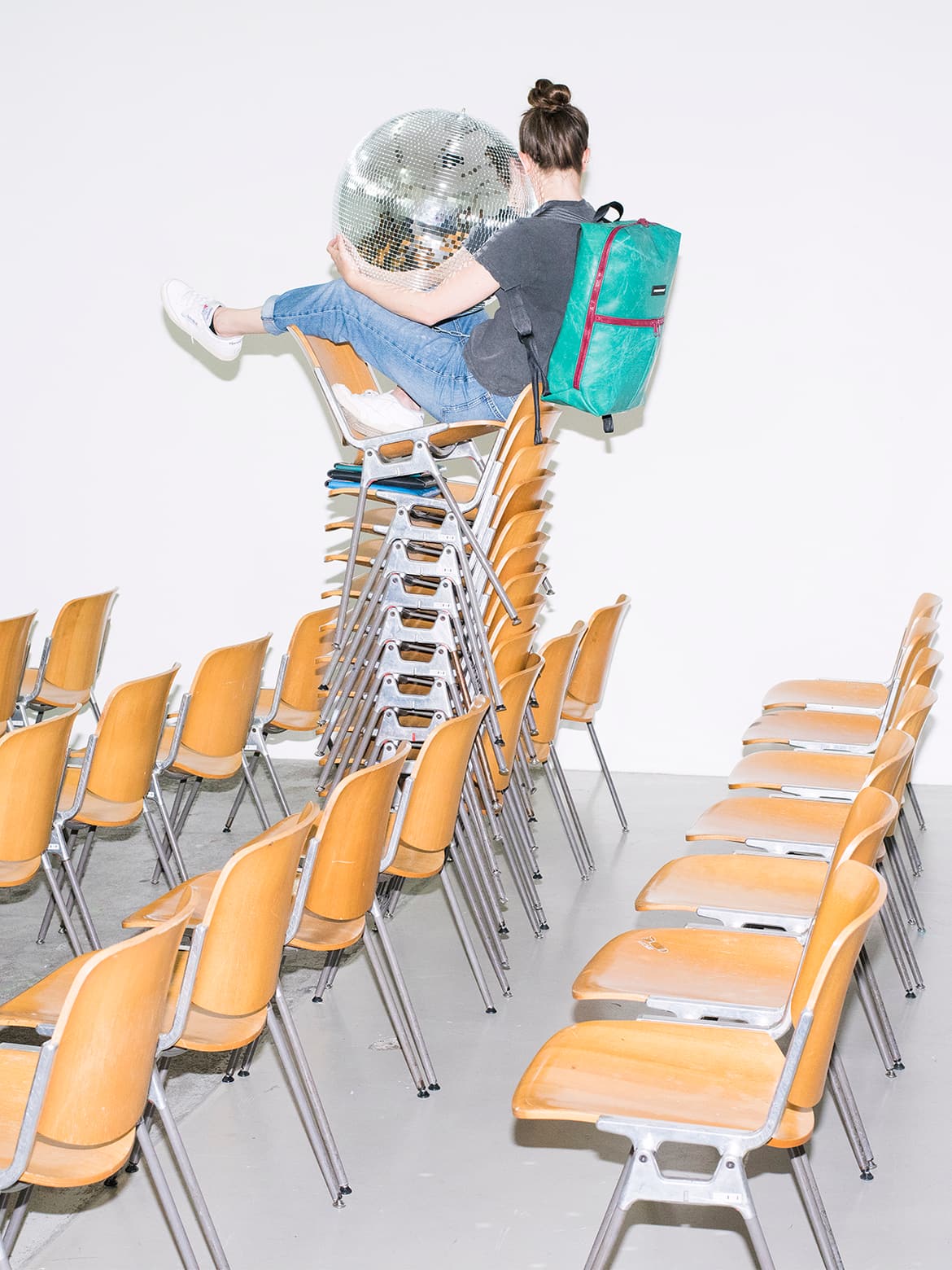 FEATURED PRODUCTS
Get your breezy F49 FRINGE backpack, a buff F45 LOIS sports bag or all sleeves for MacBooks with at least 20% discount. Use the money you save to start your own cycle! You'll see the exact reduced prices in your currency as soon as you're logged in.
Sleeves for your macbook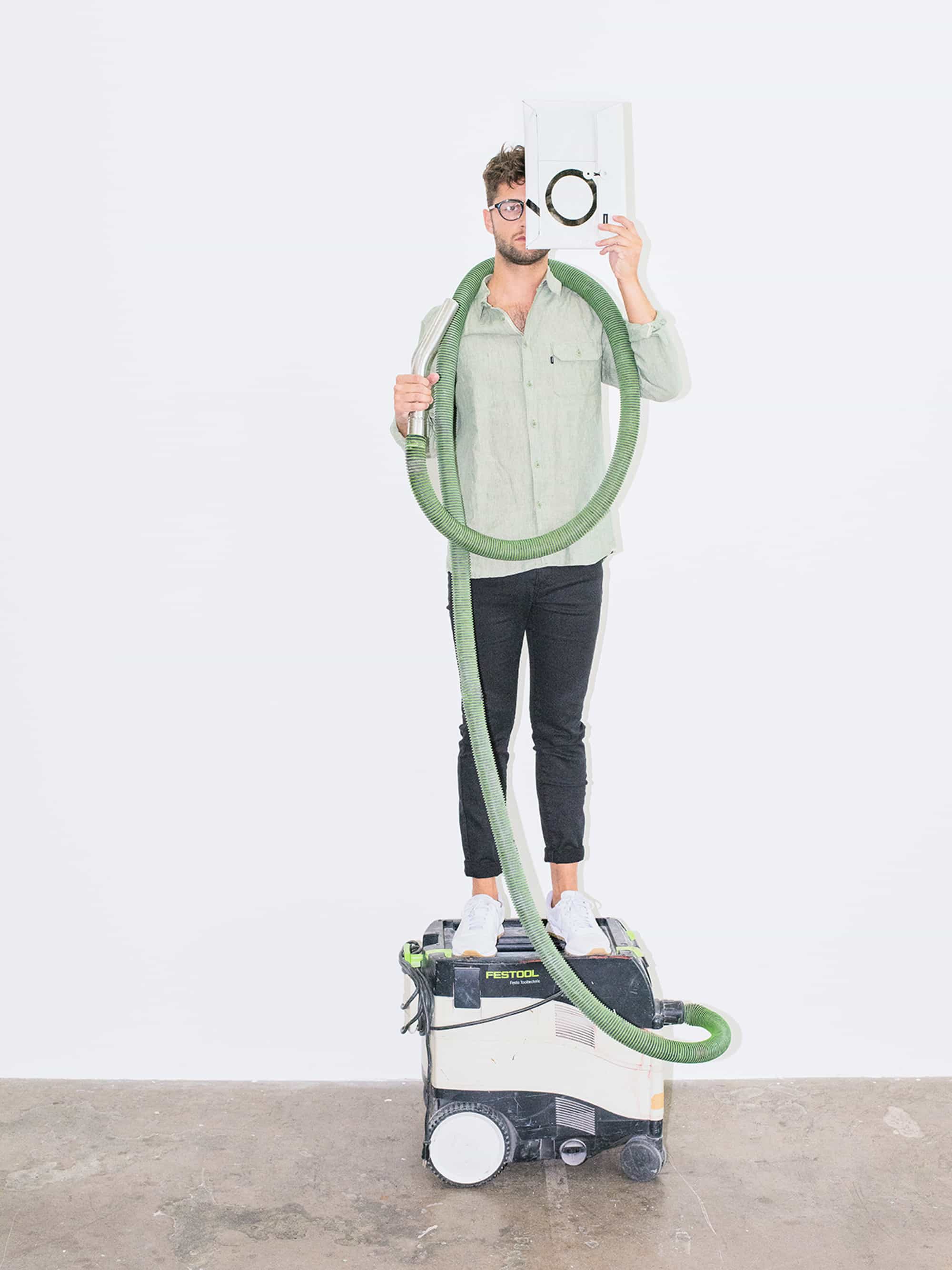 STUDENT F-STORES AND F-DEALERS
Any of these F-Stores or F-Dealers will sell you an F49 FRINGE, an F45 LOIS or all sleeves for MacBooks at special student prices. Just drop by and don't forget to bring your student card/ID with you.